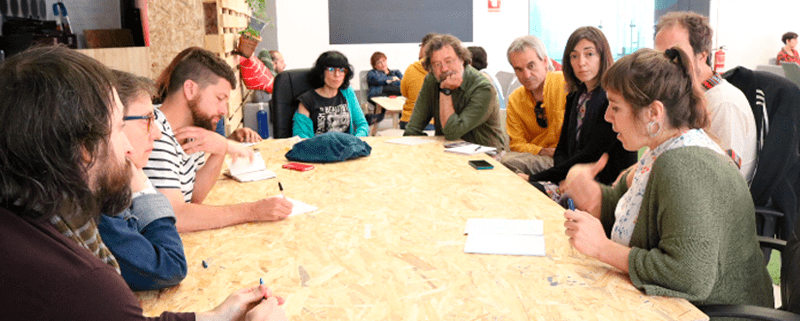 Tangente Cooperative Group publishes its '2016-2017 Annual Report'.
Tangente is made up of 130 professionals, specialists in the production and the execution of innovative, comprehensive and multidimentional projects with the objective of improving quality of life and the environment. In addition, Tangente generates knowledge and is at the forefront in its fields of activity: consultancy, entrepreneurship, psychology and social intervention, civil engagement, equality and gender, sustainability and agroecology and communication.
The company, based in the Madrid area, is the result of 15 years of inter-cooperative work between the organisations that make up the same which have always adhered to the logic of a social and fair trade economy, which is build on common ground.
This report is a summary of our 2016 and 2017 projects and activities where we have been working in.
Therefore, we publish the CVS of some of the members and workers who are parte of one of Tangente's 14 entities.
Spanish version here.
https://tangente.coop/wp-content/uploads/2018/06/foto-web.png
321
800
Lourdes Jimenez
https://tangente.coop/wp-content/uploads/2016/09/logo-Tangente-coop2.png
Lourdes Jimenez
2018-06-18 18:22:18
2018-06-25 19:36:51
Take a look at our Annual Report!